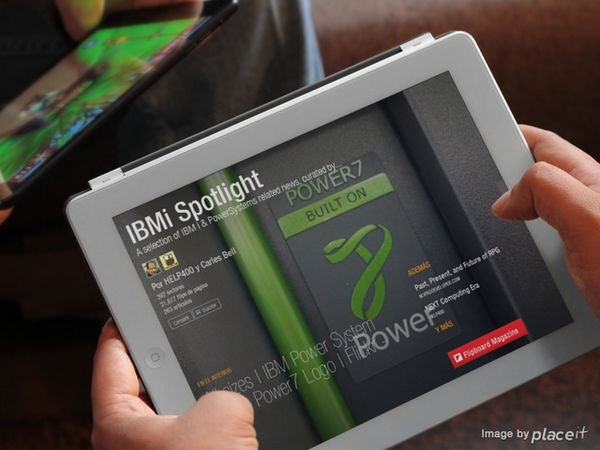 HELP400 |
This February the POWER architecture celebrates its 24th anniversary.
In 1990, IBM released the RISC System/6000, shortened to IBM RS/6000. The multi-chip architecture of this new system was given the name POWER1, standing for
"Performance Optimized With Enhanced RISC,"
and is the direct ascendant of today's high-performance, low-energy-consumption line of
IBM Power Systems
.
In the years since the introduction of RISC architecture design, processors have advanced and become more powerful than many would have believed possible. IBM has been there along the way, driving innovation in processor design. Throughout the past 24 years, IBM's RISC-based processors have been used in servers and routers, automobile engines, gaming systems and jet control systems, and even spacecraft.
IBM also uses RISC-based processors in all of its supercomputers. The
IBM Blue Gene
series of supercomputers and
Watson
, the machine that competed on, and won, the Jeopardy! quiz show in February 2011, feature POWER processors.
More via Twitter:
In #IBM #PowerSystems, Power is an acronym for Performance Optimization With Enhanced RISC. #IBMi #IBMi25 #IBMWatson pic.twitter.com/Zv9F5ToAjW
— HELP400 (@help400) febrero 14, 2014
:) Remember the IBM New Power Equation? Choose the right solution from #PowerSystems family... #IBMi #IBMi25 pic.twitter.com/kAI82zuShM
— HELP400 (@help400) febrero 14, 2014
COMMON's 2008 Annual Meeting in Nashville, Mar30 – Apr3 IBM: i + p = Power http://t.co/qwmUpcn8RL vía @CNET #PowerSystems #IBMi #IBMi25
— HELP400 (@help400) febrero 14, 2014
Article "RISC Architecture" from #IBM, included on #IBMi Spotlight ezine http://t.co/Kq0m1OFVXP #PowerSystems #IBMi25 pic.twitter.com/SZpSvc2RmP
— HELP400 (@help400) febrero 14, 2014